Services we offer at Bonthuis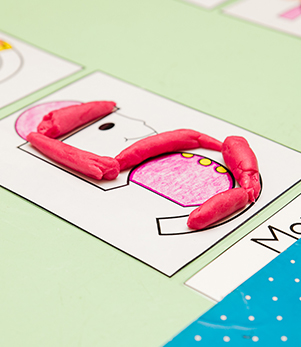 If you are looking for a nursery school where the sheer happiness of the children enables them to flourish, where natural talents and gifts are celebrated, nurtured and developed into lifelong strenghts, Bonthuis may well be the place to begin your quest.

The crèche has a spacious, well-equipped, baby friendly room and the nursery school has six attractive, well planned and carefully resourced classrooms.

Due to the fact that we believe in the importance of play, especially being able to run around freely we have two large playgrounds. In summer there are lovely shady areas for the children and in winter a wonderful sunny environment. We have fully qualified teachers for each age group who have all had years of experience and are dedicated to develop the full potential of each individual child while teaching the importance of being. Many activities are available.

Each child is known by name by all the members of staff. This ensures that every child feels cherished and important. We offer full tuition in both English and Afrikaans.

Researched curriculi and specific goals for different age groups:

•   British as well as 2005 pre-primary curriculi are integrated into our programme. It has been tested, researched and successfully implemented. Two staff members are sent to the United Kingdom on a regular basis to visit prestigious schools there in order to monitor our standards and methods.
•   This is implemented on a differentiated basis according to age groups.
A deep rooted cultural instinct to express emotional feelings by means of art, dated from the beginning of the existence of mankind. Each teacher is responsible for Art Instruction Exposure to use a variety of media which serves as development and refinement of thinking processes such as problem solving and creativity. This is further more refined by a differentiated basis within each age group to give each child the attention and stimulation that they need and deserve as an individual. Should a child require remedial teaching, it is available on site. It is very important to us to ensure that every child reaches his/her full potential.
•   We are open throughout the year. Bonthuis usually closes from the middle of December until early in the second week of January.
•   Our opening hours are 06h30 to 17h30, Monday to Friday.
•   We provide two fully balanced meals (breakfast and lunch) as well as snacks, fruit and drinks.
•   Security of our children is of utmost importance and therefore we have surveillance cameras outside as well as in the classrooms.
•   Physiotherapy services on the premises: Lung treatment for conditions such as asthma, bronchitis, upper respiratory infection and Sinusitus etc.
---
Testimonials
"I cannot praise Bonthuis as a school and James' teachers enough and I am convinced the wonderful child James is, is due to large measure to the school and staff, so please be assured of my deepest gratitude to Bonthuis and the staff."
~ Grant Howard (Parent of former student)
Read more   
---